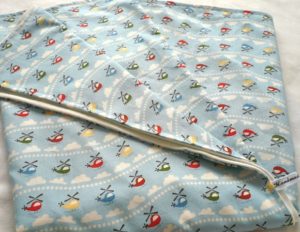 WIGL
stands for Wrapped In God's Love. The WIGL Ministry makes baby blankets for the Beltway 8 South Crisis Pregnancy Center and the Pregnancy Resource Center East in Baytown to give to expectant moms who come in for counseling. Blankets are made from donated fabric. Sewing skills are not required. We need people to cut fabric. Knitted or crocheted blankets are also appreciated. A group meets the first Wednesday of the month at 1:00 to cut, iron and sew at
17629 El Camino Real Blvd. Suite 100, Houston TX 77058 (at the offices of Help Our Military Endure).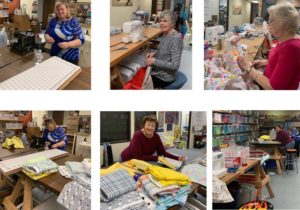 The Team participates in a monthly 30-minute scripture reading, music and prayer service, often with one-on-one fellowship, at the Baywind Village Convalescent Center, 411 Alabama, League City, on the fourth Saturday of every month from 10:30 – 11:00 a.m. We meet at Baywind Village at 10:15.
The Hope Nursing Home Ministry Team encourages any and all participation in its regularly scheduled support events at Baywind Village. This is a wonderful way to use your spiritual gifts.
To be a part of the Nursing Home Ministry of Hope Church, or for any other information, please contact the church office.