Weekly Groups to encourage you!
Sundays at 9:00 am
In Search of Truth, taught by Lindy Baker
Perhaps you find yourself wondering where we can find truth nowadays. When we listen to politicians, the news media, and read a multitude of opinions on social platforms, it's difficult to know what to believe. Not only that, but even the basic foundation and premise that defines something as true is under debate. Is truth divine and absolute? Does it change relative to the beliefs and customs of various cultures evolving over time? Or is it subject to interpretation and unique to each individual.
This class will take us through the scriptures that look at this subject and together we will find the answers to these questions.
This class begins April 26th and will be accessible via the Hope Church facebook page, under videos.
Sundays at 9:00 am
Via Zoom – Contact the church for link to Zoom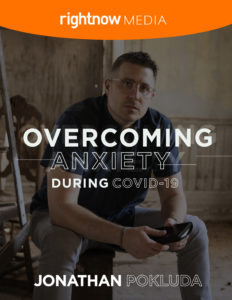 A four week study using video and group discussion.
Anxiety can feel like a constricting snake slowly tightening around us until it is difficult to breathe. In recent weeks, the anxiety surrounding the rapid spread of the COVID-19 virus has a hold on the whole world as people die, economies decline, and our lives change right before our eyes.
This series speaks words of comfort and wisdom, to help Christians navigate the areas of life COVID-19 is affecting. During this series you'll be encouraged in how to overcome anxiety in these troubling days and explore ways you can remain faithful to God and to others.
Wednesday Night Small Group
In person at Hope Church OR Via Zoom – Contact the church for link to Zoom
Join others to dig deeper into the Word each Wednesday night. Small group lead by Pastor Greg.
Wednesdays at 6:30 pm
Thursday Morning Bible Study Group for Women
on Summer break
Weekend Groups to encourage you!
May 2 Zoom Event
Contact the church for Zoom link.
Clear Lake North
1st & 3rd Sunday Nights
Home Group
This group meets for study once a month and fellowship once a month. Most of the members are retired and enjoy the company of others. Call the church office for more information. This group is led by Bill & Irene Shaver