Weekly Groups to encourage you!
Zoom info for all classes can be found in the weekly news sent by email. Call the church office to be put on the distribution list at music@hopehouston.org
Sundays at 9:00 am
In person at Hope Church
Beyond Belief:
Exploring the character of God by Freddy Cardoza. Too many people base their understanding of God on their own perceptions. This study focuses on six attributes of God that lead us to living fruitful lives in right relationship with Him.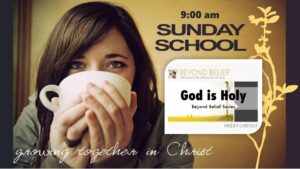 Wednesday Night Small Group
In person at Hope Church OR Via Zoom – Contact the church for link to Zoom
Join others to dig deeper into the Word each Wednesday night. Small group led by Pastor Greg.
Wednesdays at 6:30 pm
Hopeful Men's Prayer Group – Mondays at 6:15 am at Panera Bread (El Dorado Location)
Men's Fellowship Breakfast – 3rd Saturday at 9 am
Women's Ministry
Bible Studies on Thursdays
9:30 – 11:00 am – In-Person Study
7:30 – 8:30 pm – Zoom Study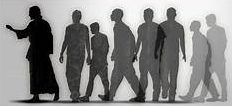 Wednesday Nights 6:30 – 7:30 pm
A Zoom option at a different day is also available. Contact the Church office for more information
"Come, follow me" … "As the Father has sent me, I am sending you" … "Go and make disciples"