Weekly Groups to encourage you!
Many of our classes now meet in person. Some Zoom options are still available. Zoom info is available by emailing office@hopehouston.org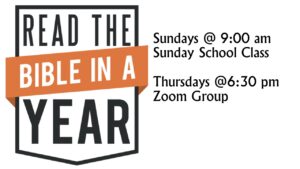 As a church, we are encouraging our members and friends to read through the Bible in a Year. The reading assignments began on April 25 but you can join at any time.
Small groups meet during the week to discuss readings and ask questions about what they are learning. One class meets on Sunday mornings at 9 am and another by zoom. Contact the church office if you are interested in joining the Zoom class and need the link.
Sundays at 9:00 am
Galatians by Jada Edwards
The book of Galatians is a passionate letter explaining what it really looks like to be a follower of Jesus Christ and how our freedom in him is certain.
In this video Bible study guide (DVD/video streaming sold separately), Jada Edwards teaches the importance of knowing that you are wholly and fully accepted in Christ, by Christ, and through Christ. From your birth, God has called and chosen you—and now:
Because of God's authority, we don't need to seek the acceptance of man.
Because of God's assignment, we no longer define our lives by culture or heritage.
Because of God's approval, we aren't insecure or intimidated.
Because of God's adoption, we are no longer slaves.
Because of God's freedom, we don't need to self-sabotage in order to cope.
Because of God's restoration, we can bring healing and restoration to others.
Wednesday Night Small Group
In person at Hope Church
Join others to dig deeper into the Word each Wednesday night. Small group led by Pastor Greg.
Wednesdays at 6:30 pm
Hopeful Men's Prayer Group – Mondays at 6:15 am at Panera Bread (El Dorado Location)
Men's Fellowship Breakfast – 3rd Saturday at 9 am
Bible Studies on Thursdays
9:30 – 11:00 am – In-Person Study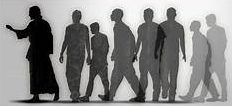 Wednesday Nights 6:30 – 7:30 pm
A Zoom option at a different day is also available. Contact the Church office for more information
"Come, follow me" … "As the Father has sent me, I am sending you" … "Go and make disciples"