Adult Sunday School – 9:00 am Sunday Mornings
We are currently offering two adult classes:
The Anatomy of a Disciple – Taught by Wayne Stauffer
You're a believer. You're a follower of Christ trying to mature in your faith. And while you're waiting to grow, you end up sinning again and again. So you try to be good, and try to do more, and hope to grow spiritually. But grow to what?
The Anatomy of a Disciple: So Many Believers. So Few Disciples. is an incredibly fresh, practical and relatable read, identifying 8 elements of Christ's life that ought to be reflected in yours: Humbly Submitted. Biblically Formed. Sacrificially Generous. Morally Discerning. Relationally Healthy. Intentional Blessing. Culturally Engaged. Inclusive Community. Using these 8 elements, The Anatomy of a Disciple Self-Assessment identifies areas where you are becoming more like Christ and those that are far from the Lord. What if you knew exactly what a disciple of Christ looked like? What if you knew with certainty – whether or not – you were actively becoming more like Him? Do you think your spiritual life would look different? Do you think it would feel different?
Offering a common language to what is generally understood as a complex idea, The Anatomy of a Disciple provides awareness of what God intended for authentic and sustainable spiritual growth, and what He intended for His disciples, as well as substantial resources allowing you to respond to what He is calling you to do.
About Luke – Taught by Pierre Matta
The book of Luke is the most thorough historical account of the birth, life, death, and resurrection of Jesus Christ. But Luke's Gospel is more than just history; it's also a rich source of life-giving theology, revealing Jesus' identity as Israel's long-awaited Messiah and the Redeemer of the world.
In this study, New Testament scholar Jimmy Agan III walks readers through Luke's Gospel, helping Christians see that Jesus is not simply a great teacher but the great Savior.
These classes meet Sunday mornings at 9 AM in the Christian Life Center.
Wednesday Evening Bible Study 6:30 PM
A Visit to Bethlehem
The class meets every Wednesday from 6:30 – 7:30 PM and is led by Pastor Roger.
This is a great place to jump into the Word of God with other seekers and grow in faith.
Nursery is provided.
Small Groups – Various Times & Places – Call the Church office for more information.
GriefShare

– Will resume in 2018
GriefShare is a biblical, Christ-centered, 13 week video based seminar and support group designed for people who are grieving the death of someone close to them. There will be a special session in November as we gear up for the holidays and regular classes will start in 2018
College Group Wednesdays at 6:30 pm
College-Age individuals are invited to join others in an informal gathering. This group is currently studying "Guardrails." This group meets weekly.
Oakbrook Small Group

– Thursday evenings at 6:30 pm
This group is studying the book of Titus in the home of Mark & Donna Hussey in the Oakbrook Subdivision. The group is currently looking for individuals who would like to grow in their walk with the Lord and in fellowship with others. The group meets twice a month.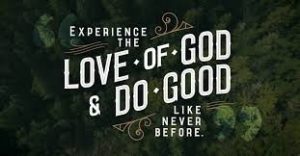 Clear Lake North

– Sunday evenings
This group meets for study once a month and fellowship once a month. Most of the members are retired and enjoy the company of others. This group is led by Bill & Irene Shavers
Working Women's Small Group – Saturday Mornings
Meeting on the 2nd & 4th Saturday mornings, this group is for the working woman who can't attend a study during the weekdays. Topics encourage spiritual growth and understanding our unique role as women of God. Led by Lindy Baker
Men's Fellowship & Women's Bible Study –
The Thursday morning Women's Bible Study meets weekly (9:30-11:00 am) and the Men's Fellowship meets monthly on the 3rd Saturday morning of each month. Both groups are open. More information can be found on this site under Men or Women's Ministries