Adult Sunday School – 9:00 am Sunday Mornings
We are currently offering two adult classes:
Deuteronomy
In the country east of the land that the Lord had promised to give to Abraham, Isaac and Jacob, Moses is commanded by the Lord to give these final teachings to the new generation right before they will enter the promised land. God's truth had boiled down to the Lord's compassion, grace, lovingkindness, and forgiveness, all of which are emphasized in the Book of Deuteronomy. Mike Wilson leads this class.on Sunday mornings at 9 AM in the Adult Sunday Class in the Christian Life Center.
Luke
The book of Luke is the most thorough historical account of the birth, life, death, and resurrection of Jesus Christ. But Luke's Gospel is more than just history; it's also a rich source of life-giving theology, revealing Jesus' identity as Israel's long-awaited Messiah and the Redeemer of the world.
In this study, New Testament scholar Jimmy Agan III walks readers through Luke's Gospel, helping Christians see that Jesus is not simply a great teacher but the great Savior.
These classes meet Sunday mornings at 9 AM in the Christian Life Center.
Wednesday Evening Bible Study 6:30 PM
The Book of James
The class meets every Wednesday from 6:30 – 7:30 PM and is led by Pastor Roger. The group is currently studying the book of James with a video series by Francis Chan. This is a great place to jump into the Word of God with other seekers and grow in faith.
Nursery is provided.
Small Groups – Various Times & Places – Call the Church office for more information.
GriefShare

– Will resume in 2018
GriefShare is a biblical, Christ-centered, 13 week video based seminar and support group designed for people who are grieving the death of someone close to them. There will be a special session in November as we gear up for the holidays and regular classes will start in 2018
College Group Wednesdays at 6:30 pm
College-Age individuals are invited to join others in an informal gathering. This group is currently studying "Jim Class, A Journey Through James." This group meets weekly
Oakbrook Small Group

– Thursday evenings at 6:30 pm
This group is studying the book of Titus in the home of Mark & Donna Hussey in the Oakbrook Subdivision. The group is currently looking for individuals who would like to grow in their walk with the Lord and in fellowship with others. The group meets twice a month.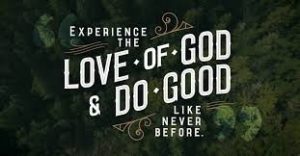 Clear Lake North

– Sunday evenings
This group meets for study once a month and fellowship once a month. Most of the members are retired and enjoy the company of others. This group is led by Bill & Irene Shavers
Working Women's Small Group – Saturday Mornings
Meeting on the 2nd & 4th Saturday mornings, this group is for the working woman who can't attend a study during the weekdays. Topics encourage spiritual growth and understanding our unique role as women of God. Led by Lindy Baker
Men's Fellowship & Women's Bible Study –
The Thursday morning Women's Bible Study meets weekly (9:30-11:00 am) and the Men's Fellowship meets monthly on the 3rd Saturday morning of each month. Both groups are open. More information can be found on this site under Men or Women's Ministries